Who doesn't like pancakes? They are soft, fluffy, and delicious breakfast food loved by all ages. There are many pancake recipes, but the essential ingredients remain the same—flour, milk, eggs, sugar, and baking powder or soda.
But did you know that there is a difference between store-bought pancake mixes and the homemade version? Well, in my opinion, there is a vast difference. Store-bought mixes often have chemicals that are not good for you, but you can add or subtract any ingredient you want when you make your mix. So, if you do a little research, you can easily make the best pancakes in the world. Here are ten simple tips which will help you to make the best pancakes ever: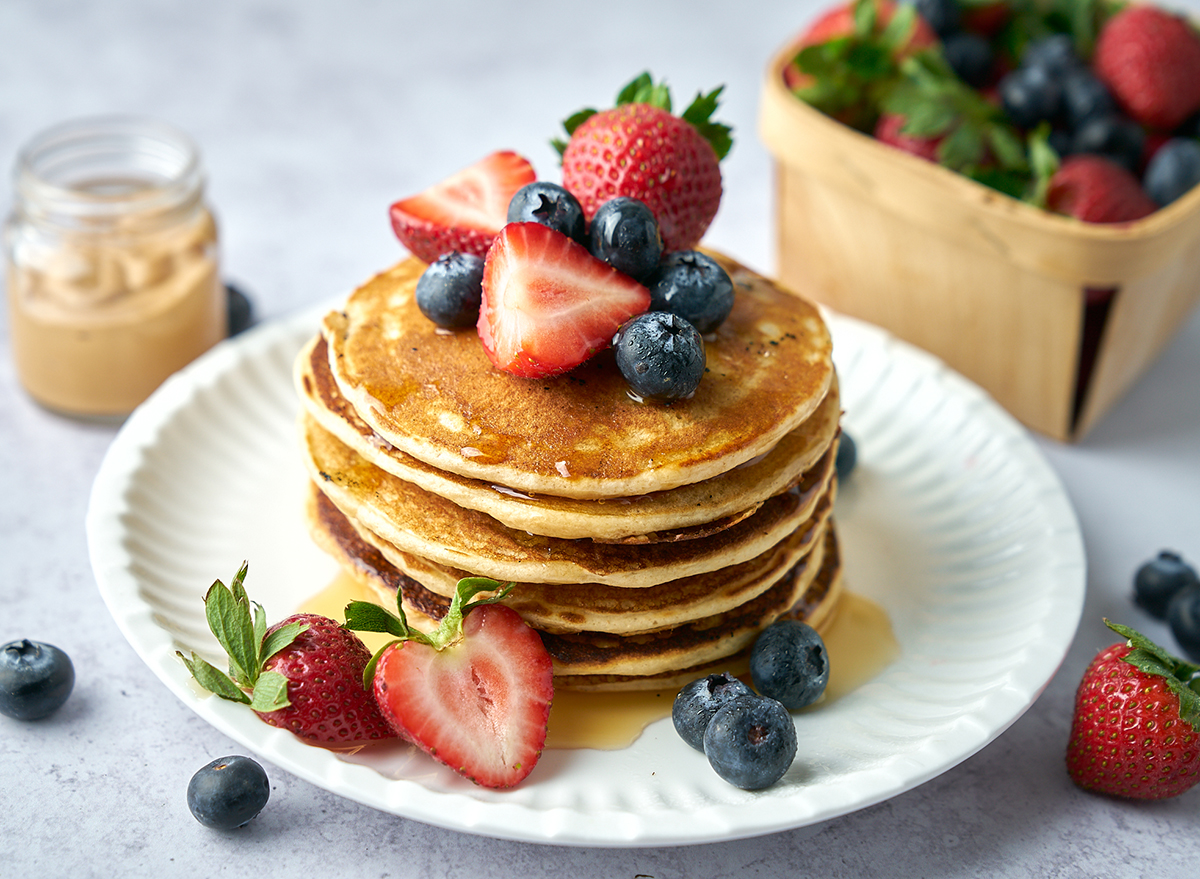 Tip 1: Use High-Quality Flour!
Using low-quality flour will affect the taste of your pancakes and give them a gritty texture. Using whole wheat flour will add more fiber and nutrients to your body. But, I don't recommend using too much whole wheat flour as it will give your pancake a dense texture.
Tip 2: Use Milk!
Milk adds flavor, tenderness and helps to keep your pancakes moist and light. It also gives your batter a nice smooth texture. Using skim milk instead of whole milk will make your pancakes slightly less fluffy.
Tip 3: Use Whole Eggs!
Eggs are a rich source of protein and other vital nutrients like zinc, iron, and vitamin D. The yolks contain all the essential nutrients that your body needs to function correctly. Using egg whites will make your pancakes lighter, but they will lack nutritional value.
Tip 4: Use Real Sugar!
White sugar has been processed, so it has lost its natural sweetness. Using white sugar will add too much sweetness to your pancake mix and the pancake itself. On the other hand, brown sugar has more molasses, giving it a complex and slightly sweet flavor. Brown sugar is better for you as it has about half the calories of white sugar.
Tip 5: Use Baking Powder Or Soda!
Baking powder or soda is used to leaven the pancake batter. It gives the pancakes a light texture and an appealing rise. Baking powder comprises two parts baking soda and one part cornstarch. It is available in the grocery store near the baking goods. You can use it instead of yeast if you make your pancake mix.
Tip 6: Use Buttermilk!
Buttermilk is a tangy, cultured milk product with a low-fat content perfect for cooking. It adds tenderness, moistness, and a slightly spicy flavor to your pancake. If you don't have buttermilk, you can use milk and add one tablespoon of vinegar. Let it sit for 10 minutes, and then make the batter.
Tip 7: Use A Mix Of Whole Wheat And White Flour!
Whole wheat flour has more fiber than white flour, giving your pancake a nutty flavor. Using only whole wheat flour will give your pancake a dense texture.
Tip 8: Use Oil Or Butter To Fry The Pancakes!
Oil or butter gives your pancakes a crispy texture and a delicious flavor. It also helps to prevent your pancakes from sticking to the pan.
Tip 9: Don't Overmix The Batter!
Mixing the ingredients too much will overdevelop the gluten in the flour and make your pancake challenging. You are lightly mixing the ingredients until combined will create a smooth batter that will cook evenly. If you over mix the batter, your pancakes will be heavy and dense.
Tip 10: Don't Be Too Concerned About The Results!
Pancakes are meant to be eaten as a treat, not a portion of diet food. If you are trying to lose weight, using low-quality ingredients is not a good idea. Use the tips mentioned above to make the best pancakes ever and have some fun with them. If you use good quality ingredients, then the results won't matter. Enjoy your treats and have some fun.